Advisors
Roger Novak, Jr.
Co-founder and General Partner of Novak Biddle Venture Partners
Roger Novak is co-founder and General Partner of Novak Biddle Venture Partners, a premier, early-stage venture capital firm and serves on many private, civic and advisory boards. With over two decades of experience, Mr. Novak blends his Information Technology and Investment expertise to help the companies he works with succeed. Mr. Novak speaks frequently about venture capital, risk, innovation, has contributed to numerous local and national media programs and has advised Congress and other government agencies.
Tom Kalinske
Executive chairman of Global Education Learning
Thomas "Tom" Kalinske is executive chairman of Global Education Learning, a company dedicated to children's education in China. Mr. Kalinske is the former CEO of Mattel, Matchbox, president and CEO of Sega of America, and CEO and COB of LeapFrog. Mr. Kalinske served on the board of directors of the Toy Manufacturers of America, Blackboard, and currently serves on the board of Cambium Learning Group, Genyous, WCEPS, is the Vice Chairman of LeapFrog Inc., and is Emeritus Advisor to both the UW Business School and University of Arizona Eller School of Management.
Jamie Studley
President and CEO of WASC Senior College and University Commission
Jamienne S. Studley, a champion for students, civil rights and public engagement, has served in the US Dept of Education as deputy and acting general counsel, deputy and acting under secretary, and chair of the national advisory panel on accreditation. Her higher education experience also includes President, Skidmore College; associate dean and lecturer in law, Yale Law School; adjunct faculty at Stanford and UC Berkeley Law Schools, and board member, Assn of American Colleges & Universities. Jamie graduated from Barnard College and Harvard Law School.
Eric Kingery
VP of Engineering Public Good Software, Inc.
Eric Kingery is a technology leader and community-builder. As founder of Refactor::Chicago and co-organizer of the Chicago CTO Forum, Mr. Kingery has provided an environment for technology professionals to learn, share and succeed. As CTO of Wellspring and Director of Technology at Sittercity, Mr. Kingery built and scaled successful products and teams in high growth environments. His technical expertise includes web scalability, systems architecture, software engineering, and is fluent in a variety of programming languages including C, PHP, Ruby, and Go. Eric holds a BS in Computer Science from the University of Illinois at Urbana-Champaign College of Engineering.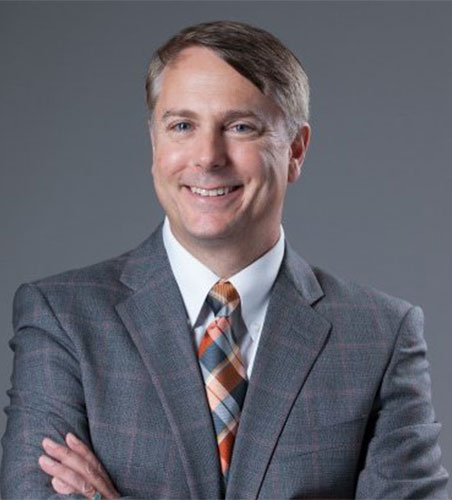 Carl Kutsmode
Executive Search & Management Consulting Firm Leader
Carl Kutsmode is a passionate, outsourced recruiting (RPO), executive search & management consulting firm leader with over 20 years experience as a corporate talent acquisition management consultant and recruiting industry entrepreneur / thought leader. He has extensive experience leading the growth of three start-up recruiting and management consulting firms. Carl's expertise lies in successfully implementing solutions to address corporate critical talent hiring spikes in professional services / consulting, healthcare, financial services, sales, and technology.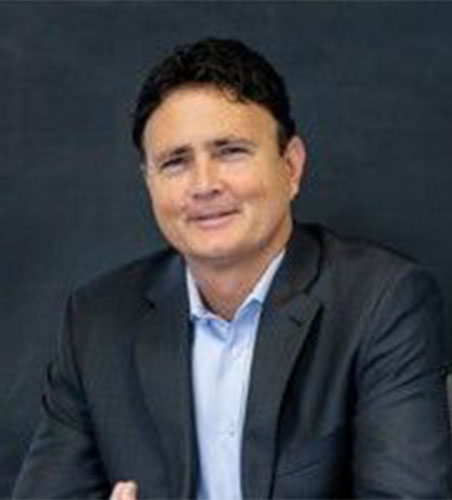 George Staschnov
Managing Director, Bisk Ventures
George is an experienced early stage investor, and also a senior executive skilled at developing, executing and sustaining strategic and new business initiatives, building and leading cross-functional teams, and dramatically enhancing revenues. He has served in senior leadership and founder roles with Internet-based ventures including start ups and mature enterprises. Currently he is investing in early stage education technology ventures focused on access, efficiency and efficacy in higher education and professional learning.
George is extremely active as a hands on advisor to BV portfolio companies, leveraging prior experience as senior strategy officer at industry-leading online program management services firm Bisk, where he had direct relationship responsibility for university presidents, provosts and deans creating and supporting enterprise online degree and executive education programs. He has also served in executive legal roles, handling regulatory matters at the highest levels of the federal government, and negotiating complex technology services, software, M&A and IP agreements with many of the Fortune 500.
Chad Ingram
Group Creative Director, Geometry North America
Group Creative Director with proven success in shopper and brand activation. Passion for leadership – inspiring and developing creative talent, producing award-winning work, and partnering across disciplines to identify growth opportunities for brands to compete and grow. And win. Lots of winning.
John Lock
Chief Entrepreneur in Residence, MedStar Institute for Innovation
A success-driven senior business executive and strategic investor, John identifies and translates opportunities into strategies that drive profit and sustainability in for- and not-for-profit companies. Merging in-depth financial and business experience with an entrepreneurial, forward-thinking mindset, he optimizes and delivers tangible business outcomes. A high-energy leader, John brings experience in operations, business development and investing to overcome challenges, conflicts and market volatility for strong bottom-line impact. He is respected for his proven ability to spur change and bring purpose and focus to organizations undergoing transformation while facilitating consensus between the C-suite, Boards of Directors and internal and external stakeholders.
Patrick Mullane
Executive Director, Harvard Business School
Patrick is a senior executive with experience across several industries including industrial equipment manufacturing, Internet/software, telecommunications, and for-profit and non-profit education. He has significant general management and mergers and acquisitions experience. Patrick has successfully led efforts to restructure organizations and drive new strategies to increase value.
Stacie Immesberger
Vice President of Product Management at o9 Solutions
Vice President of Product Management at o9 Solutions
Stacie Immesberger brings APL extensive experience in market strategy, industry marketing, and product management of enterprise Cloud applications such as Enterprise Resource Planning (ERP), Supply Chain Management (SCM), and Predictive Analytics. Her work spans industry leaders and emerging best-of-breed startups including Oracle, Infor, Blue Yonder, and One Network Enterprises. Her expertise includes crafting compelling differentiation, market segmentation, competitive analysis, and channeling market needs into meaningful solution innovation. She holds her BSE in Mechanical Engineering from the University of Pennsylvania and an MBA from Columbia Business School.
Jim Brodzinski
Dean, Valparaiso University
Jim Brodzinski is Dean and Professor of Management in the College of Business at Valparaiso University. He has been involved in business and management education at a variety of levels, including Dean of the Graham School of Management at Saint Xavier University, Associate Dean of the Williams College of Business at Xavier University, and department chair at the College of Mount St. Joseph, Salisbury University and Xavier University. His work experience includes consulting for Arthur Andersen and directing executive training for the Hecht Company. He has also served as a consultant to many organizations on a variety of organizational development issues. His community service has included board memberships with the Minerva Institute (Occupational Safety and Health), the Joy Outdoor Education Center (experiences for underserved youth and families), and the Human Resource Certification Institute of the Society for Human Resources (Director of Codification and Research). He is a peer assessor for AACSB (The Association for the Advancement of Colleges and Schools of Business). He has engaged in a variety of educational endeavors throughout the world, including Brazil, Argentina, Chile, China, Dubai, India, Indonesia, Japan, Malaysia, Germany, and the United Kingdom.
His consulting specialities include: strategic planning, quantitative analysis & research, educational administration and educational assessment.
Nancy Scannell
Executive Coach, Speaker, Writer, Concept Clarity Coaching, LLC
Nancy is an Associate Certified Coach with the International Coaching Federation, is a public speaker, writing consultant and blogger, and has taught in higher education since 1997.
Nancy served as Assistant Dean at Valparaiso University from 2009-2020 and teaches Global Leadership and Team Development in the Valpo Graduate School. She earned her BA in English at the University of Illinois, her MA in Education at St. Xavier University in Chicago, and her MS in Digital Media at Valparaiso University. Nancy is a member of the Porter-Starke Services Foundation Board and has a passion for education, wellness and mental health.
Naomi Buckta
Chief Partnership Officer, Student Playbook
Naomi Buckta previously served as Vice President of Sales and Marketing at Wisr, Inc., who was acquired by EAB Global earlier this year. Buckta, founder of Strategic Guided Solutions LLC, currently provides consulting services for Student Playbook.
Buckta's extensive experience in sales, marketing, and higher ed SaaS software solutions will be a significant resource for APL as it scales its sales and marketing processes to meet the growing demand for its product. Buckta has previously worked with major entities including Hanes®, Hooked on Phonics®, and Ruffalo Noel Levitz.
Brian Mazurek
Sales Executive, Oracle
Brian is an accomplished Senior Sales Executive with a successful track record of selling cloud-based applications to enterprise customers. He is highly effective in generating new business, driving market growth, strategic account management and customer retention. Brian brings valuable experience in sales strategy, sales enablement and cloud delivery. He upholds a reputation of overcoming challenges and obstacles that impact technology and solution execution.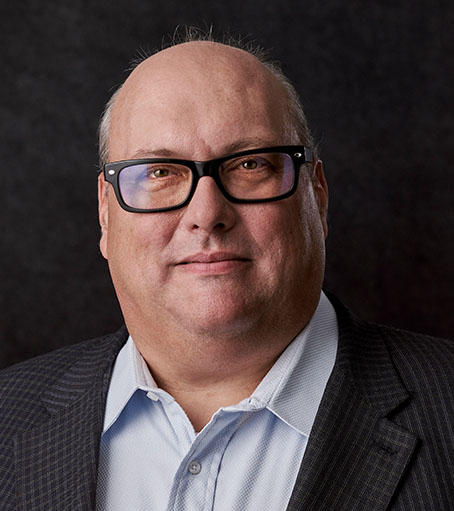 Jeffery Keith
Director
Jeffery Keith is an Operating Partner at Avathon Capital, a fund that invests in education and workforce management markets. Keith has also founded or co-founded multiple successful companies in various sectors including education, industrial services, financial services, and commercial real estate. 
Jeffery Keith is the Chairman of the Board for Spartan College of Aeronautics and Technology and Edcura, and also serves on the boards of several Avathon Capital Companies (Shorelight, Academic Programs International and Amerigo). 
He has been a long-time peer reviewer for the WASC Senior College and University Commission. Keith serves on the board of Alliant International University and Calumet College of St. Joseph.  
He was the chief visionary and architect of the TCS Education System (TCSES), the first Type II SO nonprofit system created in education and includes The Chicago School, Saybrook University, Pacific Oaks College, Dallas Nursing Institute, and the Santa Barbara and Ventura Colleges of Law.