Leadership
Kathleen Gibson
CEO & Founder
Kathleen Gibson is the CEO and Founder of APL nextED, a comprehensive academic operations platform that provides workflow support and links faculty and student data to optimize teaching, advising and mentoring to increase student success.
Kathleen has worked as a lawyer, college dean, program developer, professor, and writer. She is a wife, mother, avid reader and yoga enthusiast. Kathleen has studied and written about trends in higher education for the last 20 years.
Kathleen has been described as an audacious leader who knows how to solve big problems by building executable plans and by assembling strong, talented teams. Kathleen has a contagious passion for connecting diverse people around a common vision.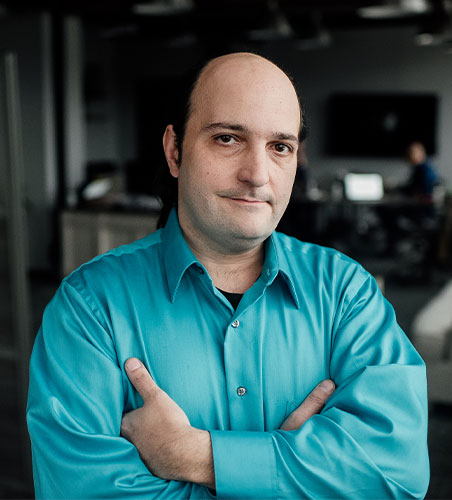 Chris Bake
Chief Technical Officer
Chris is a extremely versatile systems architect. He has spent the past 20 years in the web development industry developing large scale applications to meet client needs. Chris is a very creative and skilled developer, and is outstanding at working with clients and understanding requirements.
Chris excels at developing state of the art applications from scratch. He has advanced level expertise with Mac and Linux server administration, and has designed and administered multiple large scale physical and cloud data centers. He succeeds in creating platforms that are both fully scalable and fully redundant, providing cost efficient alternatives in achieving service level agreements to clients.
Kurt Knipp
Chief Financial Officer
Kurt Knipp is a broadly experienced C-level leader skilled in delivering positive outcomes in difficult situations to enhance shareholder value. Kurt has 20+ years of line-management and advisory roles driving revenue growth and operations optimization initiatives for primarily middle-market companies. He is a strategic thinker, creative problem solver, team builder, and best-practices implementer. Kurt consistently demonstrates an entrepreneurial spirit, measured risk-taking and a natural curiosity for learning.
Tammy Hartman
Office Administrator
Tammy Hartman is the Office Administrator for APL nextED. She has many years of office management and organization experience, including ten years in higher education. She loves reading and scrapbooking and has a passion for life-long learning.
Amy Lowery
VP of Marketing
As VP of Marketing, Amy is responsible for APL nextED's communications and marketing strategy.
Amy spent a decade in higher education developing integrated marketing and communication for a wide range of audiences. She most recently served as Senior Director of Marketing and Communications leading a creative team and vast portfolio including marketing strategy and creative execution for advancement, athletics, executive, and professional colleges. Amy led digital transformations across digital/social platforms, SEO, and brand marketing during her time at Valpo. Prior to working in higher ed, Amy worked in the television and radio industry as an editor and producer for a PBS affiliate.
Marie Moffitt
VP of Partner Success
Marie is an experienced partner success leader and marketing associate with a demonstrated history of working in the education technology industry. Marie advises and guides APL's customers, ensuring they implement APL nextED successfully, adopt it widely, and are continually using the platform to its fullest potential. She is skilled in Project Management, Leadership, Content Marketing, and Customer Success and Support.
Melissa Helvey
Senior Account Executive
With over 10 years of experience in Higher Ed administration and sales, Melissa is passionate about ensuring institutional success on campus. Most recently, she held a Strategic Sales role with Watermark and has extensive experience working with large 4-year institutions as well as higher Ed institutions of all sizes.
K.J. Moses
Senior Account Executive
K.J. has over a decade of experience in Higher Education Technology, both on and off campus, The son of a University Dean and an Elementary School teacher and married to a High School teacher, K.J. and his family have dedicated their lives to education. A native Floridian, born and raised in Miami, he completed his undergraduate work at the University of Miami, earning a BBA in Finance, and continued his studies while a member of the staff at Florida Gulf Coast University, earning his MPA in Organizational Management.
K.J. has worked with various EdTech enterprises in senior sales positions, most recently Starfish and Anthology, to connect Higher Education institutions with software solutions for their unique workflows and needs.
K.J., his wife, and two daughters, reside in Southwest Florida and regularly explore the outdoors, where you can find them at the beach, boating, playing sports, and enjoying the warm weather, and playing pickleball.
Andrew Fogoros
Account Executive
Andrew has close to a decade of sales experience and spent the last four years in a senior sales role for the EdTech companies Hands-On Labs and Science Interactive. He finds working in the Higher Ed industry extremely rewarding and enjoys helping academic institutions and students achieve their goals.
Andrew is a native to Colorado and currently lives in Denver with his wife and son.
Emily Mueller
Marketing Associate
Emily Mueller is a marketing associate at APLnextED.
She holds an MFA from Washington University in St Louis and a BA from University of San Diego.
She assists in graphic design, copywriting and other creative projects for APL.
Tom Nowicki
Senior Software Engineer
Tom is a technical lead who enjoys working with web-based applications across multiple technologies and working with dynamic teams.
Tom has participated in a variety of startups and custom software firms with client ranging from fortune 1000 to more local and family run organizations. He is used to wearing many hats in any organization and is comfortable in many roles from being an individual contributor to strategist and leader of product and process.
He is technically fluent in building Full SDLC (Software Development Life Cycle) applications utilizing PHP, JS, SQL (or various forms), systems administration, dev ops workflows, RESTFul API's, and a variety cloud platforms.
In his off-time you may see him riding his bike, falling down a mountain (AKA skiing), or swimming in lakes, rivers, or seas. He is also known to frequent retro arcade establishments, craft breweries, as well as the abodes of family and friends.
Norman Braidy
Software Engineer
Norman Braidy is, a Software Engineer who has been tasked with various roles and responsibilities within the field of software development. Norman has focused primarily on providing simplified solutions for the everyday complicated and simple business operational requirements.
Having the trait of being very meticulous, Norman has what it takes to achieve the desired results which may at times be unique to the requirements set forth.
The ethical use of technology, commitment, professionalism and charisma are the attributes he possess which drives him to accomplish the day to day activities of generating suitable and acceptable solutions.
Being an avid researcher, he enjoys learning new techniques for software development, system administration and dev op practices while still improving his social awareness.